Visiting the chalet DREAM you'll enjoy beautiful moments in perfect comfort in the middle of the picturesque nature.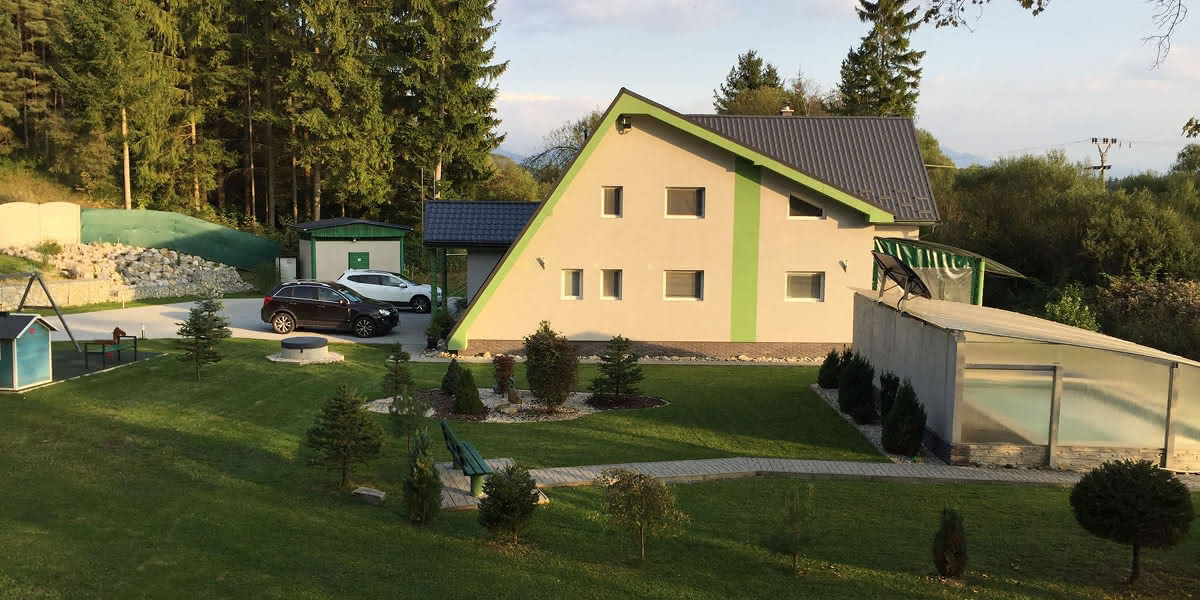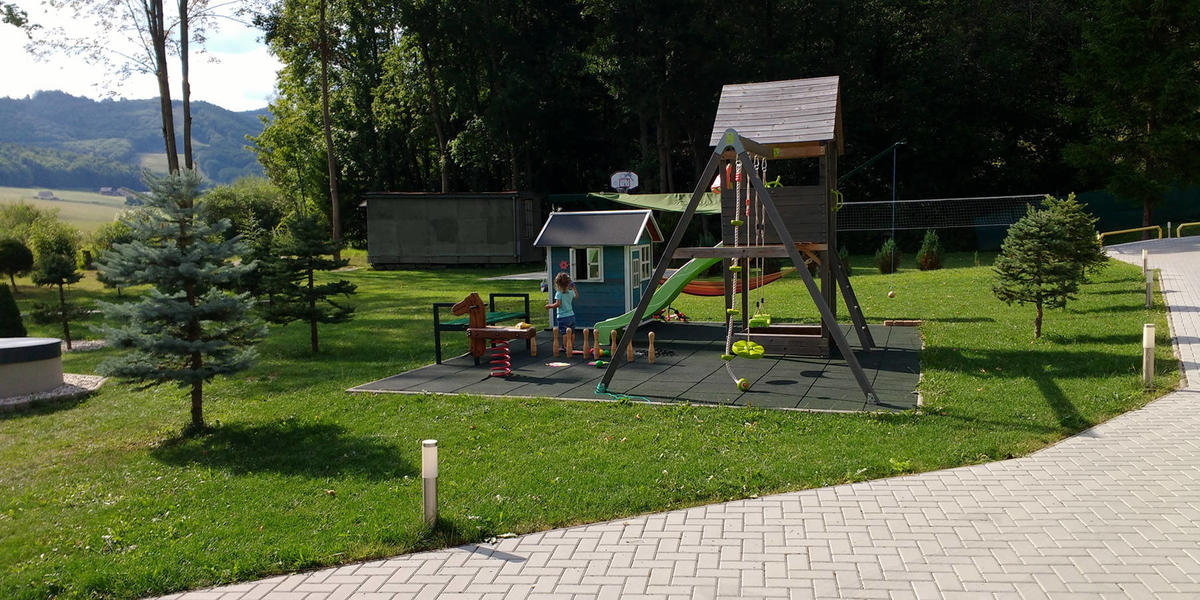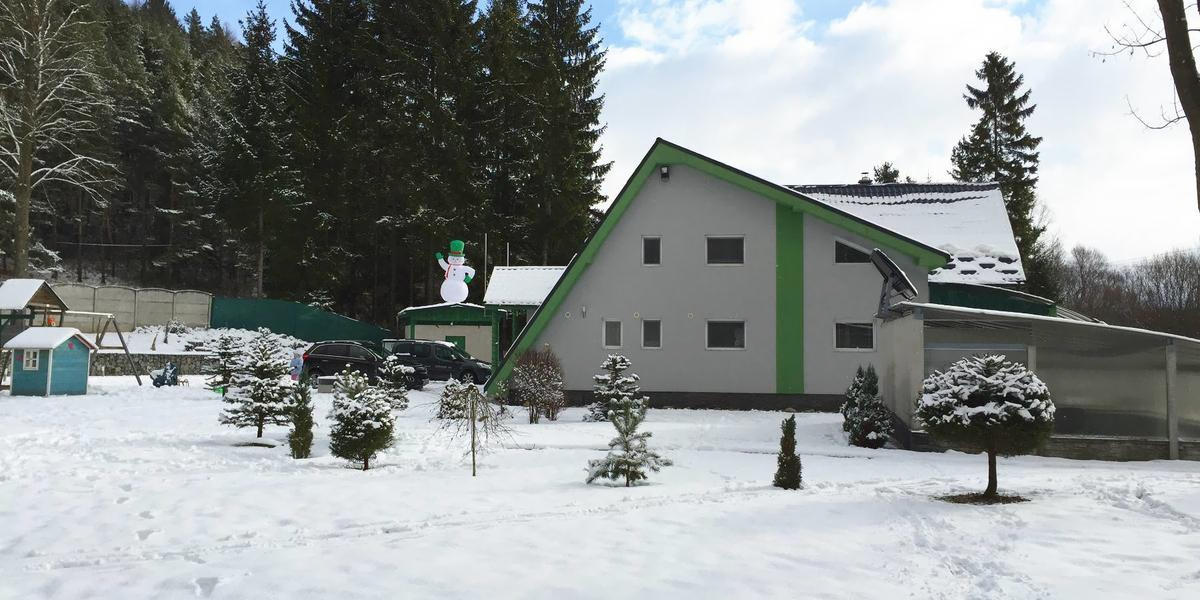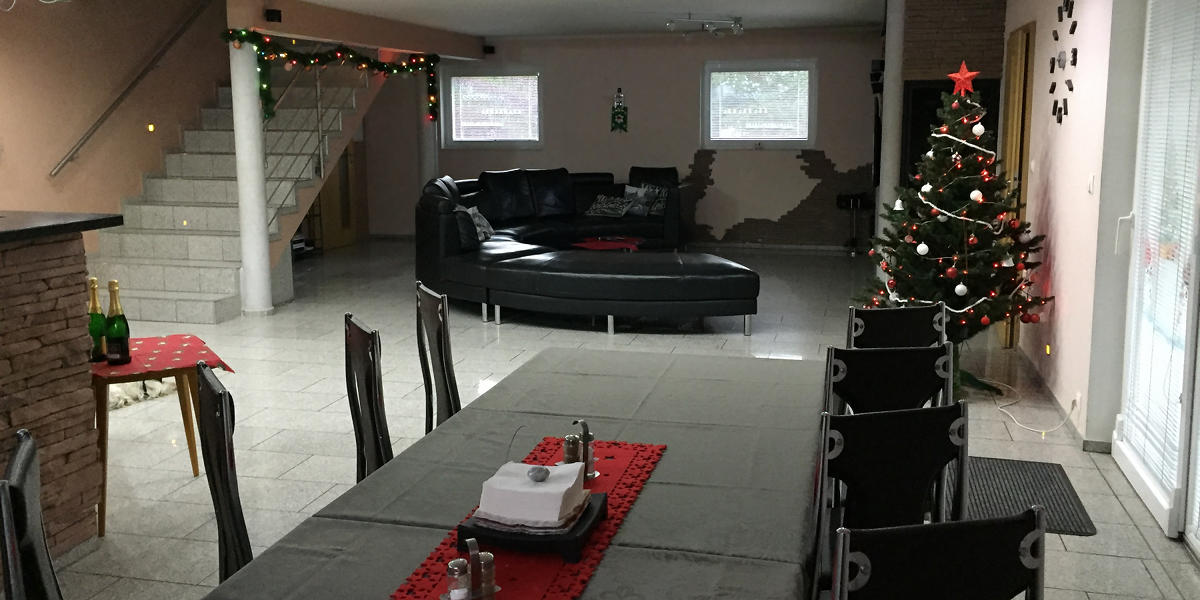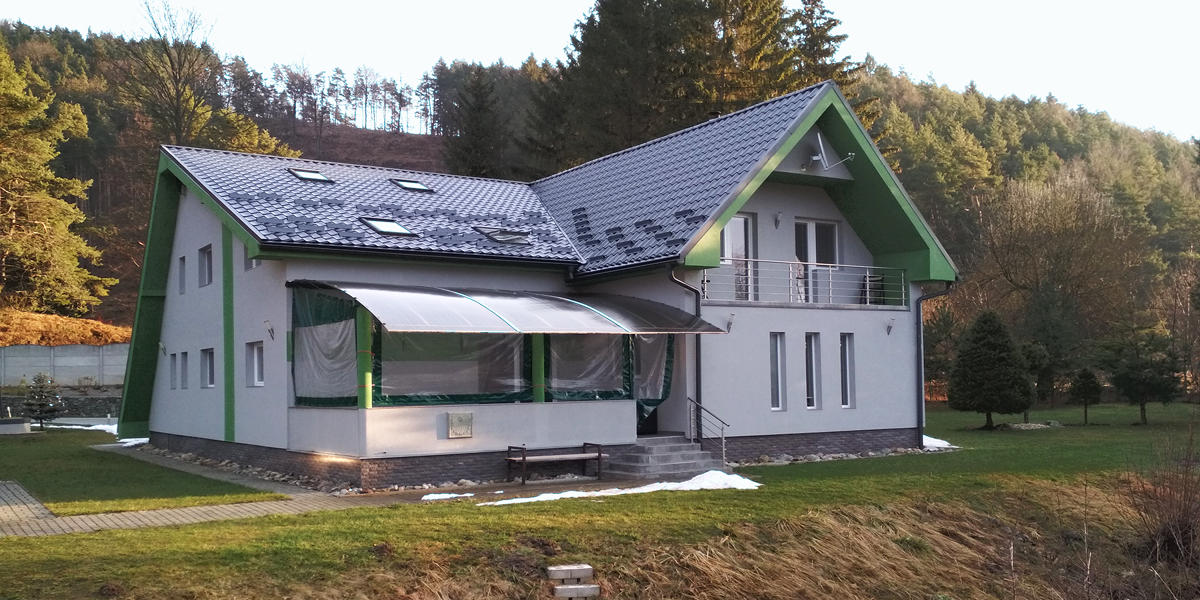 beautiful surroundings
The chalet Dream (chata SEN) is placed in a quiet and nice surroundings of Mala Fatra 560 m above sea level viewing the ski centre Snowland – Valčianska dolina only 1 km away. The chalet Dream is situated in free standing area 3 500 sqm large. It is surrounded by Valčiansky potok (stream) on one side and Valčianska dolina road on the other side.
modern accommodation
The design of the chalet provides accommodation for 15 people who can enjoy the conveniences of modern and spacious living. Wi-Fi is available in the chalet.
skiing and hiking
Thanks to nearby ski centre there are great ski conditions in the winter and options for hiking and biking all over Turčianska záhradka in the summer.
sport and relax
During the summer months there is a covered family pool measuring 7 x 3.5 x 1.2 m. Sports enthusiasts have a grassy field for volleyball, football, badminton and a paved area with basketball basket. A table tennis table is available upon agreement with the owner.
pleasant seating
The guest loving romance can barbecue, sit under the starry sky without the light pollution, but also sit on the terrace by the garrulous Valčiansky potok. Snacks can be prepared in a 15-liters goulash cauldron or on a gas grill on the terrace.
for children
For children visitors there is prepared many attractions. They can have fun in the playroom in the attic. There is also a outdoor children's playground with swings and a slide.